In this video, we'll explore one of the World's most popular tourist destinations, Paris. This travel guide is based on our exciting trip to the city of lights. Don't forget to like this video, subscribe to our channel, and share your Paris experience in the comments below. And stick around until the end of this video for a bonus about Paris that might surprise you. Paris is set in the northern part of France, on the river Seine.
Whether you are visiting Paris for its rich history and beautiful architecture, music, fabulous museums, luxury shopping, or delicious food, The City of Love offers limitless opportunities to have fun. So, what are some of the best things you can do in Paris? Let's explore. With Vogue founded in 1892 and later in the 1930s when Coco Chanel revolutionized Paris fashion, the city's fashion industry exploded.
Today, Paris is one of the leading fashion destinations in the world and a paradise for those who love shopping.
No wonder Paris is home to the World's first department store, Le Bon Marché, founded in 1838, still in operation today. The Avenue des Champs-Élysées is a 1.2 mile-long street and considered to be one of the World's most famous avenues. It features numerous luxury shops, theaters, and cafés. Before it became a fashionable avenue in the late 18th century, the location was occupied mainly by fields and gardens.
Don't skip the nearby Grand Palais with exhibition hall and museum complex and Petit Palais art museum across the street. On the west side, Champs-Élysées ends with the majestic Arc de Triomphe. If you still want to continue shopping, there are plenty of malls to explore.
Visit the Galeries Lafayette department store with an impressive dome stretching over four floors or visit other shopping destinations in the city, like Bazar de l'Hôtel de Ville, especially popular during Christmas season, shopping streets or one of many covered passages and galleries. Check our travel guide for more information.
No trip to Paris is complete without visiting one of the most famous attractions in the World, the Eiffel Tower. Including the tip, Eiffel Tower is 1,063 ft or 324 m tall and is the tallest structure in Paris. It was constructed in 1889 by the company owned by the engineer Gustave Eiffel as the entrance to the 1889 World's Fair. It was initially planned to be demolished after the fair.
The Eiffel Tower was first met with criticism from many famous Parisian artists.
A small secret apartment at the top of the tower was built by Eiffel for himself to entertain the science elite including Thomas Edison. The Eiffel tower offers a fantastic panoramic view of the city and its surroundings. Visit Champ de Mars, a park located right under the tower, or Trocadéro Gardens, with one of the best views towards the Eiffel tower. Paris is full of exciting museums. Explore Les Invalides, a complex of buildings and monuments relating to the military history of France, including the tomb of Napoleon.
The Louvre Museum is the world's largest art museum, featuring permanent displays of the most famous world artists, like Leonardo da Vinci's Mona Lisa. Don't skip an impressive glass pyramid or the nearby Place de la Concorde with Tuileries Garden, a popular meeting place for Parisians in the 19th and 20th century. Musée d'Orsay is located just across the river Seine in a former railway station. It houses an extensive collection of impressionist and post-impressionist masterpieces.
The Centre Pompidou, an avant-garde complex housing the National Museum of Modern Art, a library, and a music center, is about a 15-minute walk from the Louvre Museum.
Don't miss the nearby Stravinsky Fountain. While you are in the area, explore the fashionable Marais district. Once a Jewish quarter, the area still offers several kosher restaurants. It is now most famous for hip boutiques, galleries, and graffiti and is situated next to Place de la République.
France is known for its delicious pastry.
Beside world-renowned macaroon or croissant you can try some of the other delicious desserts, like crème brûlée, mille-feuille, soufflé, profiterole, and others. Don't leave Paris without tasting delicious pancakes in one of many crêperies spread through the city. Sit down in a bar or a restaurant and immerse yourself in the unique Parisian city vibe. Paris offers endless covered or outdoor food markets and dining, including some of the best Michelin-star restaurants in the world.
Are you traveling to Paris and struggle to find relevant information?
We've collected everything you need before you go and when you're there in our mobile-friendly .pdf Paris travel guide that covers things to know before you visit Paris and the top 20 things to do in the city, including maps, links, itinerary suggestions, opening hours, and other information. By purchasing our travel guide, you are also helping us sustain this channel, so a big thank you for that! And now, let's continue exploring Paris.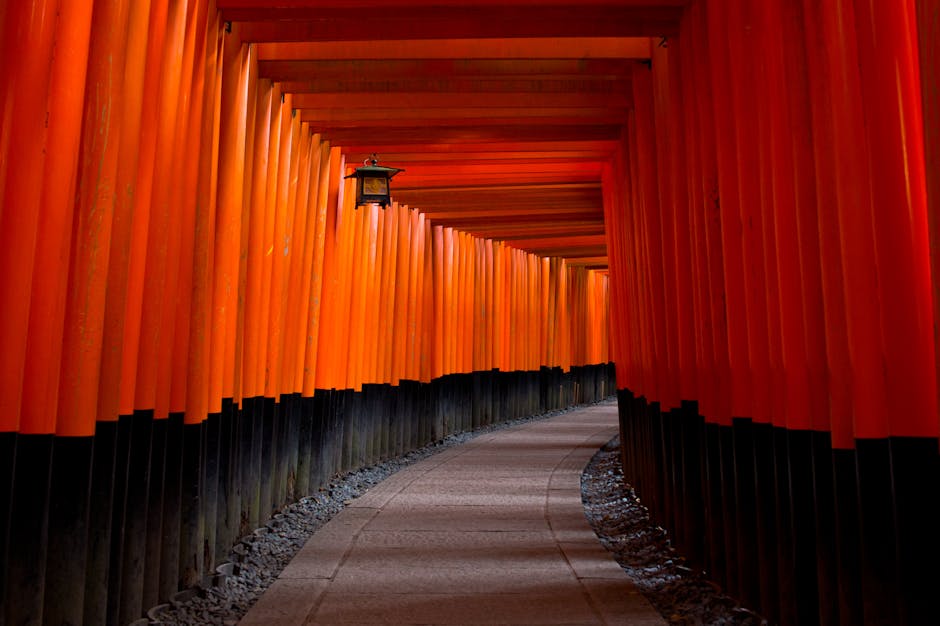 Visit Notre Dame Cathedral full of impressive gothic elements and architectural details.
This famous medieval gothic cathedral is located on the Île de la Cité island. Notre Dame was mostly completed in the 13th century and was severely damaged during the French Revolution until it was rescued from destruction by Napoleon. He used the cathedral to crown himself emperor of the French. The cathedral is widely known for the story of Hunchback of Notre Dame by Victor Hugo.
A massive fire broke out in 2019, severely damaging the cathedral, however, following an extensive restoration efforts, most of it is set to be renovated.
There are plenty of other attractions to discover on the island, like Sainte-Chapelle royal chapel or Conciergerie, the former medieval royal palace, and the last prison to hold Marie Antoinette. You can even embark on a guided boat tour to explore these attractions from the river or walk around the River Seine, sit on the grass, and relax. While you are in the area, enjoy the nearby charming Latin Quarter, home to Panthéon, famous Sorbonne University and Jardin des Plantes. Paris is full of other amazing and unique streets and neighborhoods, offering an insight into Parisian life, culture, and art. While many people think that canals are only located in Venice or Amsterdam, you would be surprised that Paris is full of canals too.
Canal Saint-Martin is a 2.8 mi. or 4.6 km long canal built in 1825.
Its primary purpose was to supply fresh water to Parisians and to help prevent diseases such as cholera.
In the 19th century, some parts of the canal were covered to create more open space above. It is now a popular area with its many bars and restaurants. Explore one of many attractions along the canal, like Place de la Bastille, a square where the famous Bastille prison once stood.
Paris is full of other beautiful city parks and gardens where you can walk, jog, read a book and soak in the atmosphere, like Luxembourg Gardens created in 1612 as a garden of the Luxembourg Palace, now the seat of the French Senate. Walk around the property and admire the Medici Fountain.
Explore other parks, like Bois de Boulogne, Parc des Buttes-Chaumont, La Promenade Plantée set in a former railway line viaduct, the largest public park in the city – Bois de Vincennes, and others. Montmartre is a charming hillside neighborhood with amazing views of Paris. It was a popular spot for world-famous artists who worked and lived in Montmartre and around. At the top of the hill you'll find the famous Sacré-Cœur basilica, an important political and cultural monument and an architectural marvel. Artists such as Picasso or Van Gogh found inspiration in the beautiful streets and atmosphere of Montmartre.
Even today, you will see painters and other artists working on their next work of art.
Also famous as a nightclub district, you can't skip the famous Moulin Rouge at the foot of the hill, the historic birthplace of French cancan dance. Moulin Rouge is now a popular tourist attraction, offering musical dance entertainment shows. Paris's nightspots offer plenty of choices, from unusual bars and hybrid places, jazz clubs and unique cocktail scene with chill-out lounges to cabaret, burlesque, and other shows. Did you know that Paris has the World's largest underground ossuaries?
Discover the impressive Catacombs of Paris dating back to the 18th century, a shadowland of underground tunnels and galleries underneath busy Parisian streets. The remains of over six million people were moved into an underground tunnel network of former stone mines to reduce the growing number of cemeteries in Paris that also caused many health issues.
Speaking of burial places, there is another exciting location worth exploring. Hop on one of the city's efficient public transportation options, like metro or bus, and explore the Père Lachaise Cemetery, established in 1804, supposedly the world's most visited cemetery. The cemetery is a resting place of numerous world-famous figures, including Jim Morrison, Édith Piaf, Balzac, and Oscar Wilde.
Take a walk and explore the numerous streets of this vast over 100-acre cemetery full of Gothic graves, burial chambers, and ancient mausoleums. If you love modern architecture and skyscrapers, don't forget to visit Paris financial district La Défense, Europe's largest purpose-built business district. It features an impressive modern architectural masterpiece La Grande Arche mimicking the shape of Arc de Triomphe and plenty of artwork with fountains around the buildings. Once you're done exploring Paris, embark on a day trip to Versailles, the principal royal residence of France until the start of the French Revolution, or spend a day at Disneyland. And here is a bonus that we promised: Did you know that Paris has its own Statue of Liberty, looking exactly like the one in New York City?
Except, it's smaller.
In fact, it is a quarter-size replica of Liberty Enlightening the World, commonly known as the Statue of Liberty. The one in Paris is located on Île aux Cygnes, an artificial island in walking distance of the Eiffel Tower and was given to the city of Paris in 1889 by the American community in Paris to celebrate the hundred-year anniversary of the French Revolution. Continue to our next video about what you should know before you visit Paris..