– We've reviewed a lot of compact SUVs. It's a massive, popular class, but few have come along with as bold of a mission as the all new Dodge Hornet and that is a performance compact SUV. So we're driving versions of the Hornet for the first time to see just how well it stacks up because most compact SUV's sportiness is merely incidental. But the Hornet's mission is very targeted. And we also wanna know, well yeah, does it do that?
But what about other compact SUV things such as roominess, fuel economy and pricing. (upbeat music) The Hornet is a really interestingly-sized vehicle because even though its price is aligned with compact SUVs, its size is actually a little bit smaller. So don't think Toyota RAV4, or a Honda CR-V, as far as its size. Those cars are massive nowadays. This is more along the size of a Honda HR-V or a Subaru Crosstrek which are big vehicles for their class.
But you're not getting a cavernous backseat or a massive front seat. Everything is nice and tidy and easy to use and close. I really like the technology in here. You're getting the standard digital instrument panel, just great, that's often optional. And then this landscape oriented touchscreen which is also good.
Really easy to use, it's quick. The one bummer is that on cars that have heated seats and heated steering wheel, there's no physical button for those.
Everything is in the touchscreen which is just kind of a bummer 'cause touchscreens can be laggy or crash, and you know, sometimes there's, sometimes you just want a physical control that's really easy to use. Now in the backseat, this car doesn't have the optional sunroof but headroom is really good. Leg room is good-ish.
It's narrow, the foot well is narrow. So as long as you're holding your feet together you have pretty decent leg room, but there's not a lot of room to, you know, spread your feet. So it is tight back there. And then also in the cargo room, you know, specs can be misleading. We're really gonna have to do our own cargo testing to figure out where the Hornet kind of stacks up against the competition.
So the first thing I wanted to look at was how does it drive? That's really what it's being marketed as, as a performance compact SUV. And it's gonna come in two powertrain versions. So you have the least expensive GT. Now that's a gas only, turbocharged two liter, four cylinder that makes 268 horsepower.
And then you have the up-level engine which is a plug-in electric powertrain. So that is giving you a smaller turbocharged 1.3 liter, four cylinder, but that pairs with a large battery pack and an electric motor in the back, at the rear axle, for a combined 288 horsepower. Now that's the one that we're driving right now. And it's also targeted as the more performance oriented vehicle.
So it has quicker zero to 60 time and it gets that quicker zero to 60 time with a feature called PowerShot. And honestly it's a boost mode type feature. But I'm just not a fan of these boost mode type features because I want the power all the time. I want to be able to determine if I'm gonna get lower fuel economy or decreased longevity but I just want the power all the time.
And that's kind of the case here too because you have to meet these conditions for PowerShot to work.
So to get the maximum power, you have to be above 50% battery and you have to be in sport mode and you pull both paddles back to engage the mode. And then even when the mode is engaged, it takes a little while to kick in and the additional 30 horsepower that it gives, just, it's not throwing you back in your seat. It's not this, "Oh, let's go!" type deal. It's not that different.
So it's just kind of a curious feature that I just, I just want the power all the time. The one thing that surprised me though is just how well it rides.
And our car has the optional track package which gives you an adjustable firmness suspension with the non-sport and sport modes. And it rides really well. It's a little noisy as far as impacts but this has performance oriented all-season Michelin tires which could be the culprit there.
Otherwise though, it's a very comfortable car to drive and also really quiet, you know, Stellantis' products and you know, Jeep, Dodge four cylinders have not been the quietest or most refined engine, but this 1.3 liter and this plug-in electrified powertrain is actually very quiet. It has a six-speed automatic instead of the nine-speed from the GT.
And the gears are pretty long. You do wind out those gears, but the shifts are very smooth and seamless, and it's overall, a very nice-riding vehicle.
Now as far as handling, this isn't the most engaging or sharp car to drive. There's dullness in the steering and there're just not very quick reflexes. It drives heavy and it is heavier than the GT, 425 pounds heavier. It's over 4,000 pounds. I will say that Mazda is still in a really good place for being the most engaging sports car, like small SUV.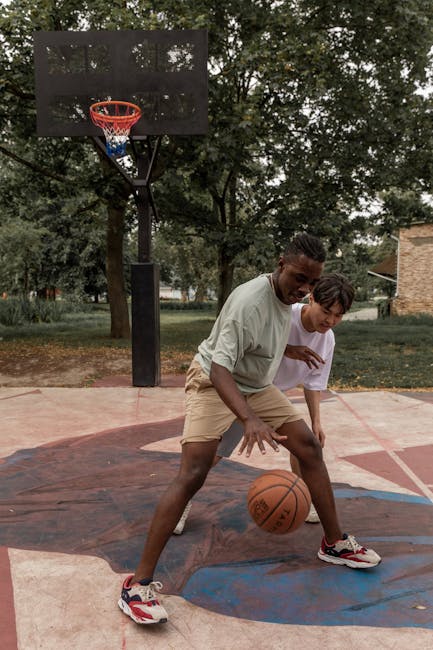 And take your pick, the CX 30 Turbo CX 50 Turbo are really gonna give you that experience that the Hornet just doesn't quite have.
But unlike the Mazda, it does have really good ride quality and noise levels. So now we're in the GT. Now that's just the gasoline only, turbo, two liter, four cylinder, makes 268 horsepower. That's 20 less of the combined horsepower of the RT plug-in hybrid.
And this is the GT Plus trim level, which for around $36,000 gets you a little more features than standard. So heated steering wheel, heated seats, power tailgate, wireless charge pad, as well as an upgraded sound system. And I'm a bit confused.
I'm a bit confused by what I'm experiencing here because I'm having more fun driving this GT than the higher performance RT. And I think a lot of that is just because all 268 horsepower is there all the time.
I hit the accelerator and I get all the power and all the acceleration. I don't have to engage a mode and I don't have to meet certain criteria to unlock the car's full capabilities. And also, which is just compounding on my confusion right now, this doesn't have the track package.
This has the standard tires and wheels the 17s versus the 20s and this has different all-season tires too and it doesn't have the adaptive suspension it has just the standard suspension with Koni shock absorbers. And I am actually very impressed by what this version is doing.
Because even though it rides a little higher than the plugin, the RT, it's lighter, it has quicker steering. I'm really feeling like this car is just more eager, more enthusiastic to dart from corner to corner. But most of all, it's just that the power is always there and it's a really strong turbo four cylinder. On the downside, this does have the nine-speed automatic ZF transmission. We've owned similar transmissions in a Jeep Cherokee and a Chrysler Pacifica.
And as soon as I left the parking lot and got that harsh second gear hit, I was reminded of exactly what transmission is in this car. But after, you know, driving it a little bit, I would say that it's not as big of a deal breaker as perhaps it once was. But again, very short time driving this vehicle, we'll have to drive it more to see if, you know, it gives us any troubles.
But nine-speeds versus six in the RT is also nice because it's just more eager to downshift into a gear that results in acceleration. So overall, I really like the GT.
I still say though, if you're looking for the most engaging compact, subcompact car to drive, Mazda's still got it. And take your pick. CX 50, CX 30 with a turbo engine, that's gonna be the most all-around sports car-like compact SUV. This is very much aligned with Dodge's other performance vehicles. It feels like a compact SUV muscle car.
Well, as the saying goes, with great power comes great hit to fuel economy, and the Hornet can't escape that. It's rated at 21 miles per gallon in the city, 29 miles per gallon on the highway and a combined 24 miles per gallon for the gas only GT with standard all-wheel drive. And that's even below compact SUVs that have optional higher performance engines. It's a hit. And then also for the maximum power, Dodge recommends that you use premium gasoline.
It'll run fine on 87 Octane, but you won't get maximum power in all conditions unless you're running premium.
And that's actually the same requirement for the RT, the plug-in hybrid. But we don't have numbers for the plug-in hybrid yet. It's still pending certification announcement. What about the Hornet's pricing?
Well it starts at just over $30,000. In addition to a lot of power, you're also getting some pretty notable standard features including blind spot monitoring, rear parking sensors, wireless Apple CarPlay and Android Auto, and a lot of compact SUVs make you pay extra for that but you're getting it standard here.
I really think the GT Plus trim level though with its optional features is the sweet spot for the Hornet lineup. I really like the way it drives. The plug-in hybrid RT I drove, for 52,000, was really stretching what I think that car's worth.
So the GT Plus, I really like it. It will be available around the time you see this video in spring. And the RT plug-in hybrid will be available in summer 2023. For more information on the Hornet and to find them for sale when they go on sale, head on over to cars.com.
.